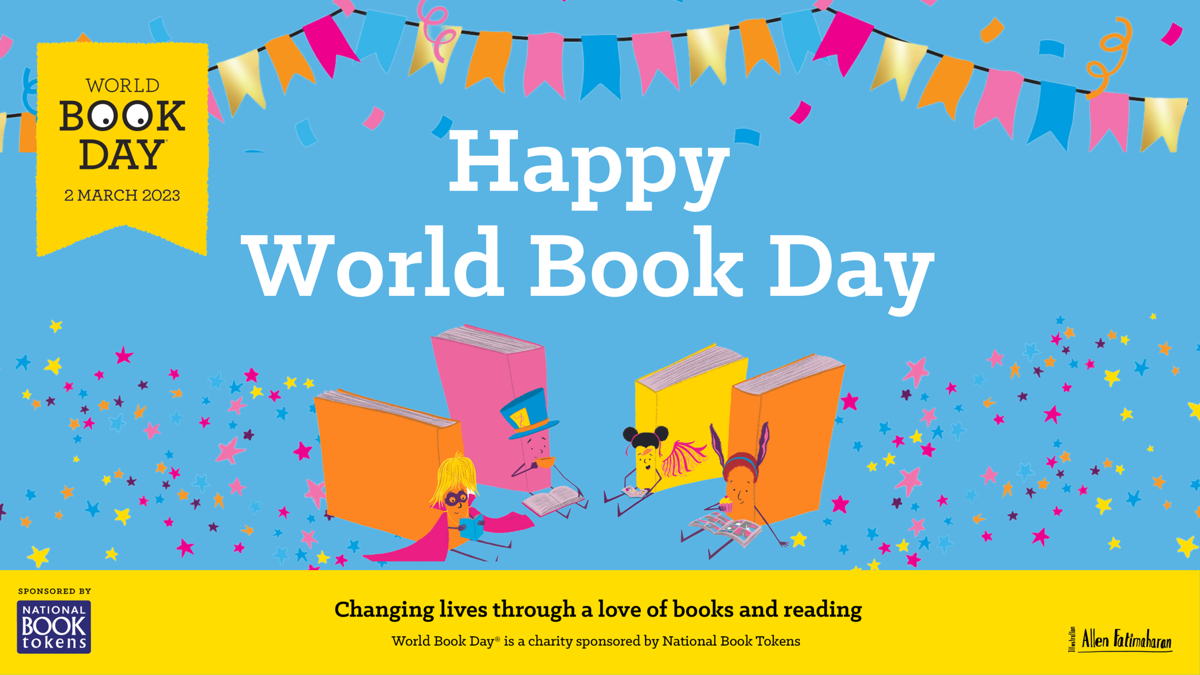 The world wouldn't be the same without books. That's why this week, along with schools in more than 100 different countries worldwide, we've been celebrating World Book Day!
At Mountford Manor Primary School, we love to encourage our pupils to read. World Book Day is a fantastic opportunity to engage children with reading and share new books with our pupils.
Throughout the week we have participated in multiple literacy-based activities. On Wednesday Year 1 and Year 2 attended a visit from children's author Tom Percival. Tom talked to them about how he goes about writing and illustrating his amazing books. BBC Wiltshire radio also came in to interview the children on Wednesday about meeting Tom Percival. The whole experience was amazing! Then on Thursday, the children were invited to attend school dressed as their favourite book characters.
As part of the National Literacy Trust's Young Reader Programme, children in Years 2, 3, and 4 had the opportunity to take part in a Book-nic. Here they were given the chance to select from a range of books to take and keep at home. A massive thanks are in order for the National Literacy Trust!
Books are a paper portal into another world. From fictional stories such as Harry Potter to historical works of philosophy like Leviathan, we believe there is a book for everyone, because of this the school has worked hard to raise the profile of reading across the school and sees the cultivation of a love of reading as a key thread that runs through everything we and the children do. With support from the National Literacy Trust, the school has been involved in a number of exciting Reading and book projects including; Author visits, Harry Potter's 25th Anniversary Reading Relay, The Young Reader Programme, and the development of a school library through the World of Stories initiative.
Reading is not only important for learning but is also a wonderful hobby. Helping pupils become enthusiastic learners is a goal we forever strive towards at The White Horse Federation, and World Book Day is an important part of the journey.