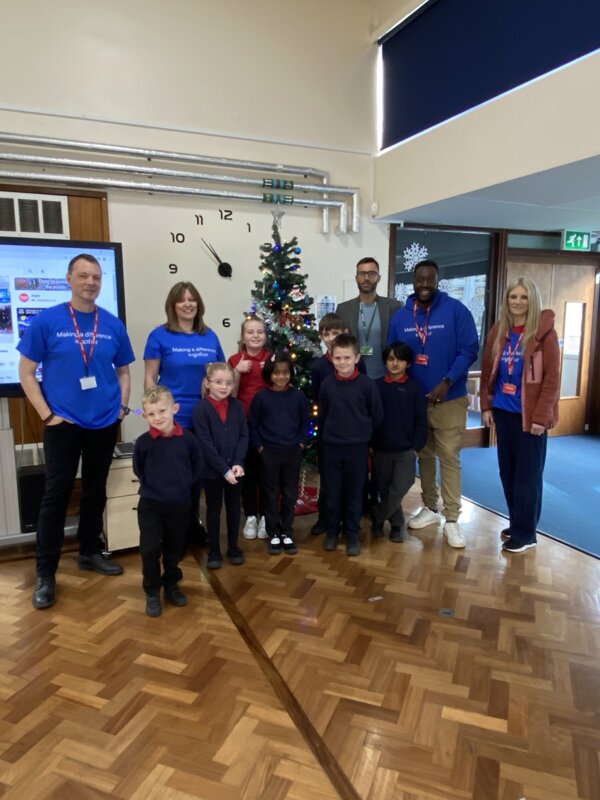 Members of Zurich Community Trust came to Mountford Manor on Tuesday 22nd November to bring some Christmas Joy.
Children from across the school were invited to join a number Zurich Community Trust members in decorating the school halls with all things Christmas. Zurich had kindly donated 2 new Christmas trees, decorations and lights to brighten up the school halls in the run up to Christmas. Children were rewarded with the chance to spend the morning helping the team decorate the tree and hall in preparation for the Christmas run in.
One of the school's Family Support Workers, Suzanne Gregory commented " Zurich Community Trust have been a valuable supporter of the school for a number of years. In conversation with the team this year, it was felt a Christmas tree decorating challenge would be a good way of rewarding those children who go above and beyond."
Two newly, decorated Christmas trees now stand proudly in the school halls ready for various Christmas events leading up to Christmas holidays.
The School's principle, Lee Edmonds, commented "It was great seeing the smiles on the children's faces as they decorated the trees and the school hall. As a school, we really appreciate the support that Zurich Community Trust give both our pupils, staff and families."