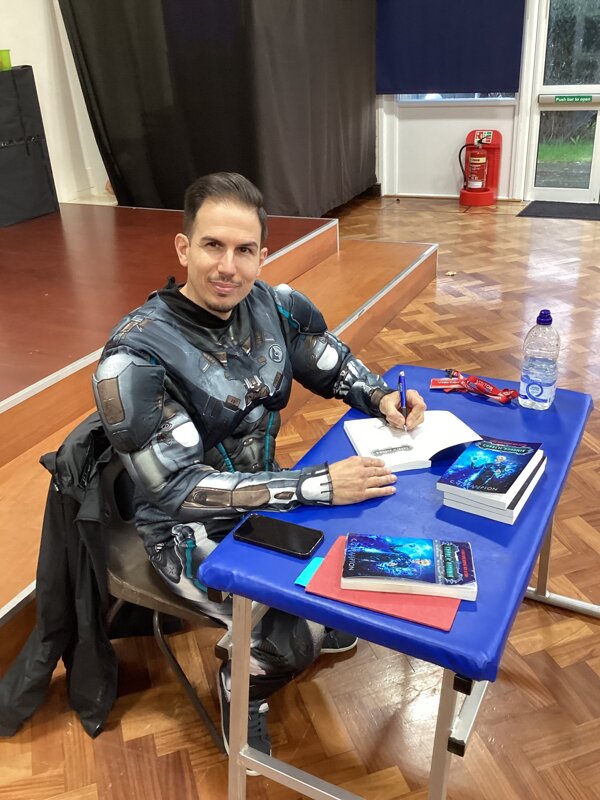 C. C. Brampton comes to Mountford!
Today, years 5 and 6 were visited by children's author, C. C. Brampton. C. C. Brampton is known for his new series 'Charlie Robonik' which follows a young boy, Charlie, and his friends in an unusual adventure. Charlie and his friends find a plane crash in the forest where they play, but all is not what it seems.
The children loved their visit today and asked some brilliant questions. We were lucky enough to have a chapter read by C. C. Brampton himself. He talked about his 6 key values in life to help the children in their journeys to achieving their dreams.
We want to thank C. C. Brampton for taking the time to come and visit us today - we can't wait to finish the book!