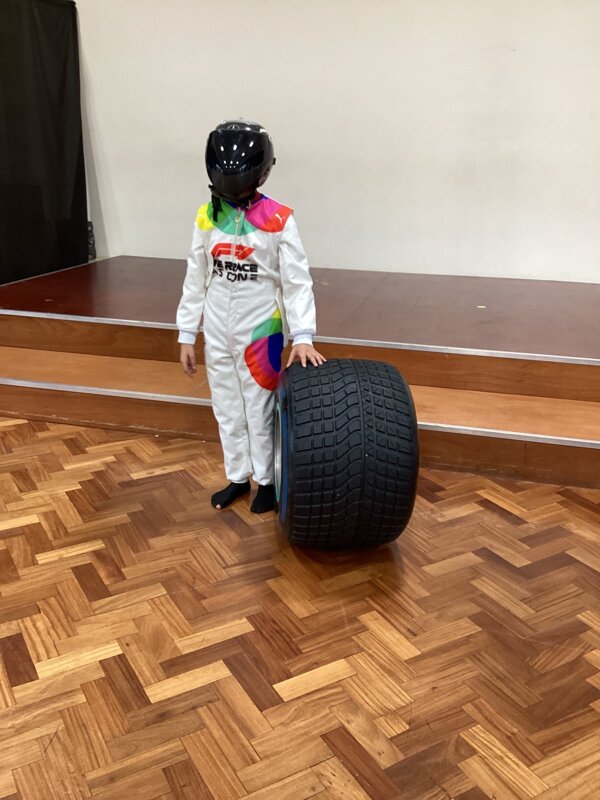 On Wednesday, the KS2 children had the amazing opportunity to take part in a STEM event by the Silverstone Educational Outreach Team.
Charlie, the Silverstone Expert, came out to visit us and talk to us all about the world of Motorsports. We got to watch clips of different events, ask questions about drivers and their cars, and even find out some information about the track itself!
Charlie brought along some objects from different motorsport events such as carbon fiber paneling from various cars and motorbikes, F1 tyres and our own pit crew jumpsuits we could get into.
We were amazed to find out that one of the tyres we got to hold was driven by Lewis Hamilton himself in Abu Dhabi! We also got to see how F1 tyres are much different that normal, everyday car tyres - they were much lighter too.
We loved our STEM session with Silverstone!