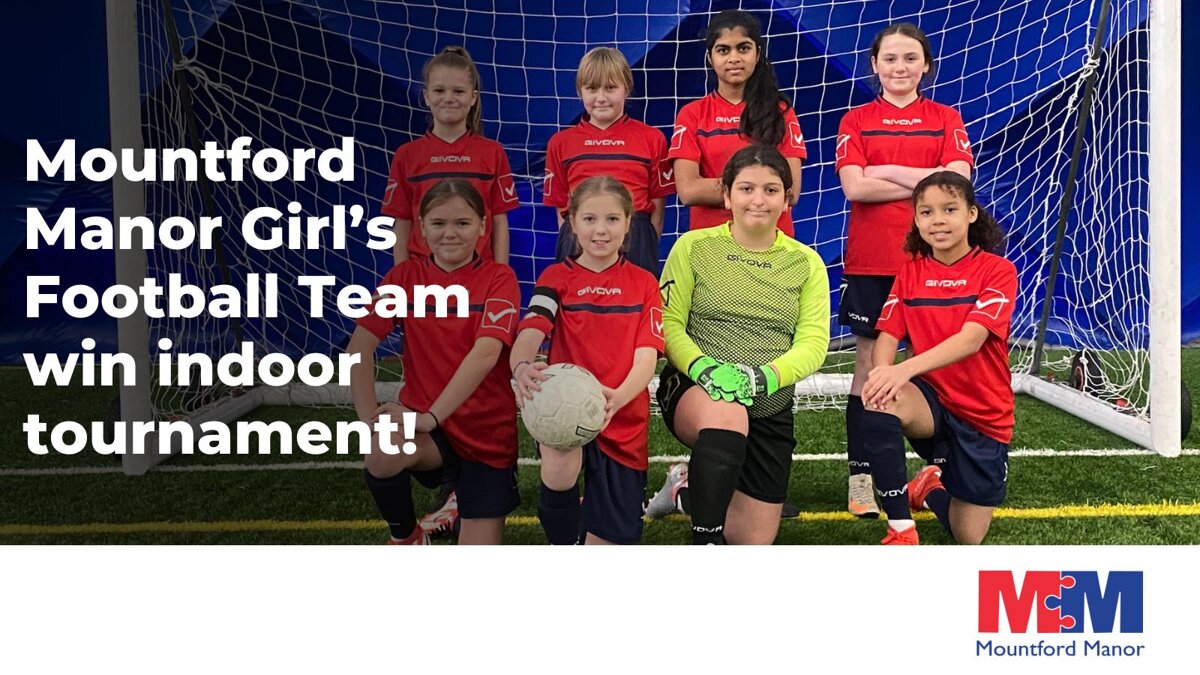 On Friday 3rd February, Mountford Manor's Girls Football team participated in the Swindon indoor football tournament.
Consisting of 7 teams, the girls left feeling confident after a full term's worth of training with Mr Jones. The nerves set in for the first game but luckily a late strike MG, saw the girls draw 1-1. After that (and nerves settled!) the girls team put all their hard work on the training ground into practise and the following 4 games saw 4 wins with an abundance of goals.
This put the girls through to the final against last year's county champions. A tight match saw the game left at 1-1 with only a few minutes left. However, a slick passing move saw the ball pop out to the tournament's leading scorer (MG) and she calmly passed it into the net. The girls won both the match and tournament!
Mr Jones said, " I was so proud of the girls, they showed amazing team spirit and resilience – I am so proud of them all"