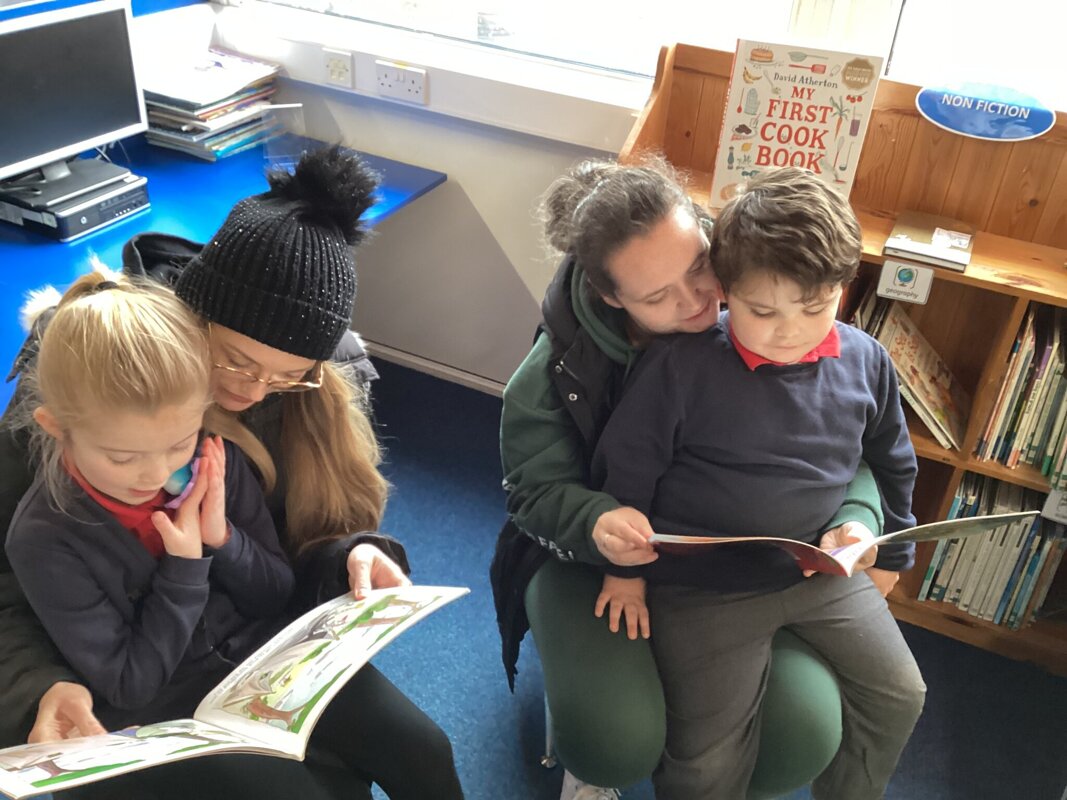 Year 1 Family Friday Library Event
On Friday 27th January, Year 1 parents & carers were invited to school to join their children in the school library. Here adults and children had the opportunity to choose and read a book together. The event saw an amazing turnout with lots of parents & carers in attendance. The children loved choosing a book to read with their parents/carer and it was great to see so many families sitting down together and engaging in a love of reading.
Due to the success of the event, the school is keen to do further family reading events across the year.