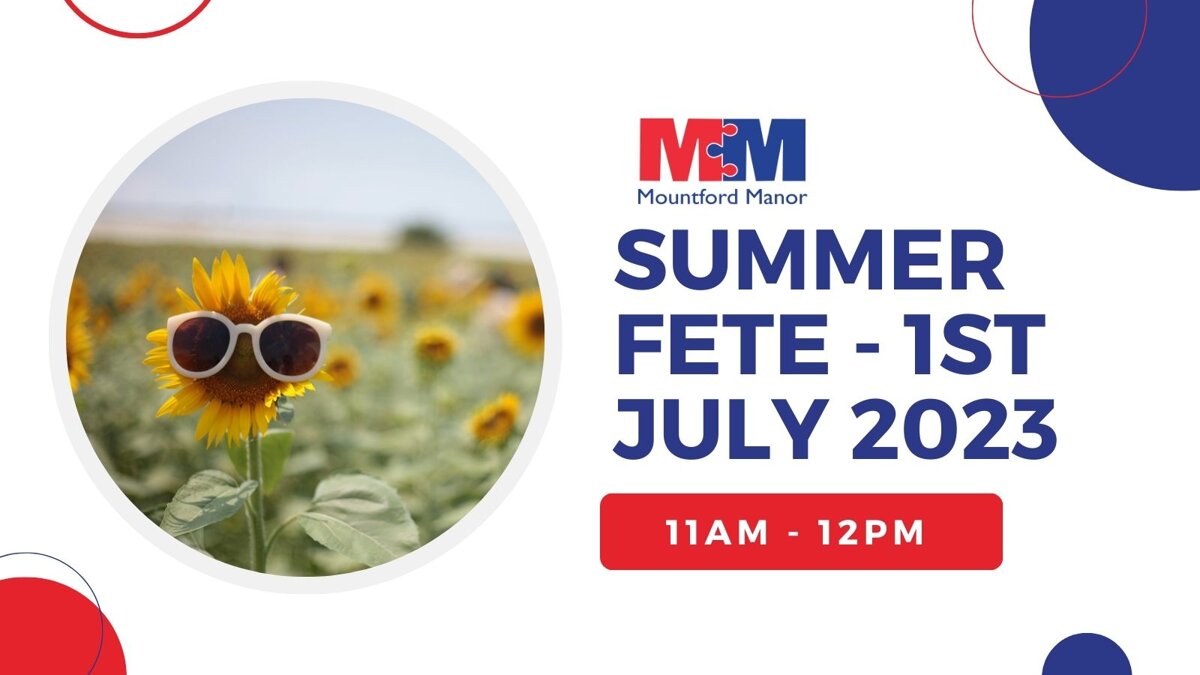 As the summer holidays draw near, we wondered how best to celebrate the brilliant weather and the fantastic work our pupils have done this academic year. The answer was clear: a Summer Fete! Therefore we will be hosting a Summer Fete at Mountford Manor Primary School on the 1st July 2023!
There is no entry fee for this event, and families do not need to pre-book their places. You can simply rock up and have tons of fun! The fete will run from 11am until 2pm on our school field. During that time, you will have access to a wide variety of activities and stalls.
The activities available on the day include a bouncy castle, face painting, glitter tattoos, an obstacle course, beat the goalie, staff in stocks, and a raffle. Please note that entry is free, but there will be a charge for these activities.
Along with all of those activities, you will also be able to purchase a multitude of tasty treats and refreshing drinks. In between all of your frenetic fun, you can feast on burgers or hot dogs. We will even be offering cupcakes and ice cream for those with a sweet tooth.
If you have any further questions feel free to contact us [email protected] as contact email or via phone call on 01793536494
We hope you and your family will come for a fun filled day in the sun! See you soon!