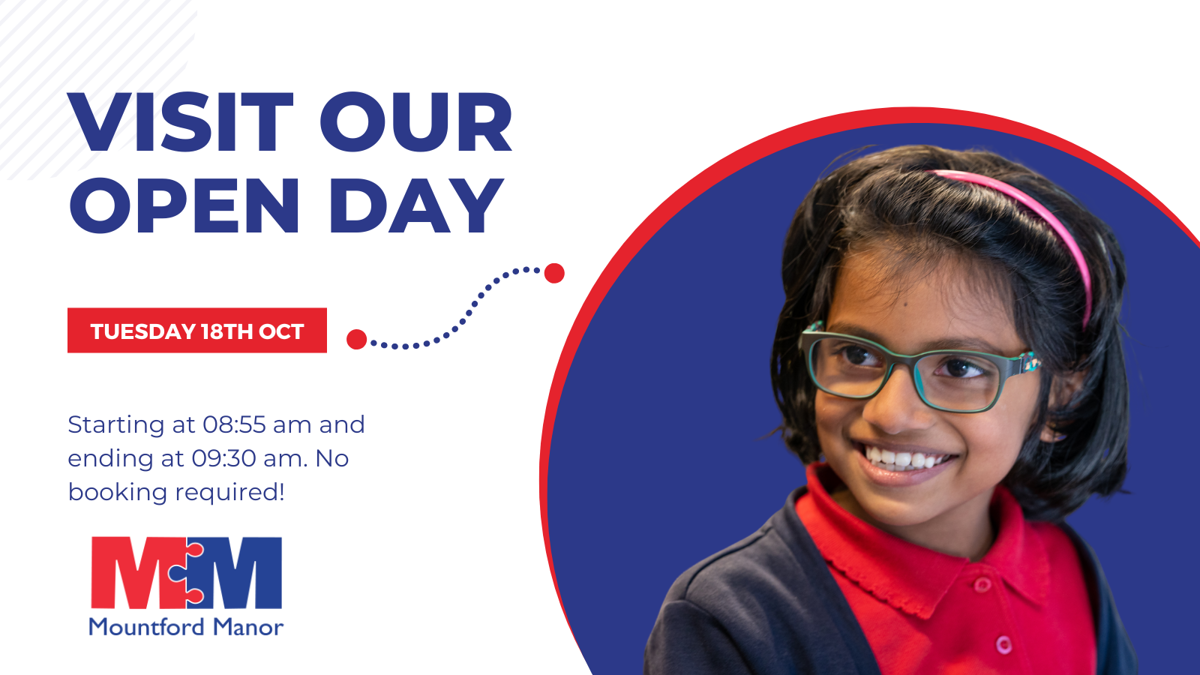 We are happy to announce that Mountford Manor will be hosting two open events for prospective parents on the 18th of October and the 6th of December 2022. The open event will take place between 08:5 and 9:30 am.
Being led by Robyn Allford (EYFS/KS1 lead) and Sharon Morgan (Reception teacher) this will be a fantastic way to experience what a day in Mountford manor feels like.
The best part is there is no booking required; just turn up and visit our nursery and reception classes, what could be easier than that!
If you wish to express your interest in attending our open morning then you can fill out this form: https://forms.office.com/r/r8e9L0Mgc4
We look forward to welcoming you all to our school.